Due to the current situation we are still not able to open the transit home - travel between the districts keeps getting restricted and many of the government workers are off work due to coronavirus. All in all, it is very difficult to get anything arranged at the moment. We have however applied to the central government to get a special helpline number to be able to help children from more districts. We should have the result in about two months.
Nepal, the same as many other countries, has been badly affected by the coronavirus. The government now stopped any support for people affected by the lockdowns and curfews. Many people have not been able to work and now even the medical support has stopped - so people are expected to pay around £96 a day if they require hospital treatment. This results in people avoiding hospitals even when they need care, and passing on the virus to the rest of the family and community. There are more children now begging and working on the streets, some are forced to do that by their parents, and some have nowhere to go. We are now trying to reach out to as many as possible and help them in any way we can. We are also expecting the numbers of children needing assistance to increase significantly over the next few months.
Luckily, we have enough space at our Birgunj centre to help a large number of children, and we will try and open another centre if there is a need for that.
All this has been possible thanks to all your support. Please keep sharing the info on our projects within your networks. Thank you so much!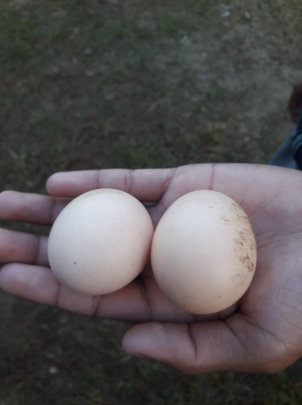 Our boys have been really excited - 4 of our new chickens started laying eggs a week ago. So now we get fresh 4 eggs a day and we are hoping the rest of the chickens will follow very soon! The boys have been looking after them very well, feeding them everyday and watching them grow. So they are hoping that maybe from next month we can stop buying eggs from the market and have our own delicious ones.
As the schools are still closed and corona cases increasing, our boys have just been staying at the children's home. They have been having online classes in addition to their usual classes and activities with our staff and doing a lot of gardening - they have now set up a competition for the most beautiful part of the garden, so let's see which team wins! Each day they have different activities - sports, arts, dance, drama, computer and they are improving at everything very quickly.
Once everything settles, we are hoping to take them on a nice trip but that won't probably be for another few months. The virus is spreading in villages and towns where people don't tend to observe social distancing and are stopping to even wear masks. Our staff are very careful and trying to protect the children as much as possible - so that means no visitors from outside, and if the staff go on their leave, they self isolate for 2 weeks before mixing with the children. And we are just all hoping all will return to normality at some point soon!
Thank you for all the support in these difficult times. We are able to help all the children thanks to you!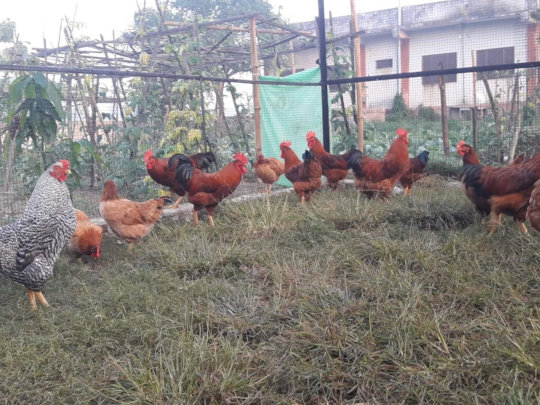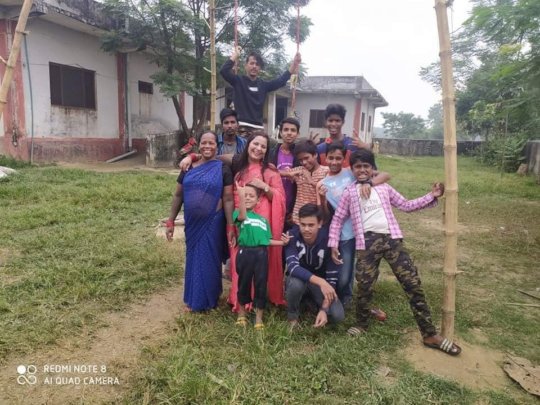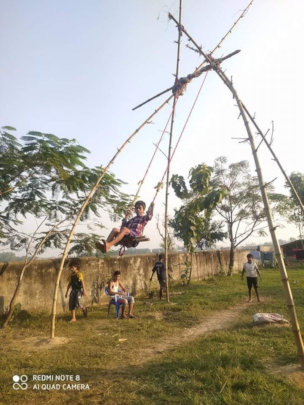 Time stopped for a bit and we haven't been able to help as many children as we would like to due to all the current restrictions. But our team are doing whatever they can to provide good support, education and care to the children in our current care, and have also just been able to get in touch with many more children that are on the streets of Birgunj.
It's a festival time in Nepal and many parents have sent their children to beg on the streets - families have no money for food or basic necessities and no support from the government during these difficult times. The government have even stopped supporting medical treatment for coronavirus patients so everyone who needs hospital treatment needs to pay around 15,000Rs (approximately £96) a day and this is a huge amount for most people in Nepal.
We are trying to keep the children as safe as possible - no outsiders are allowed into our children's home or the child helpline buildings (apart from the doctor who comes to do routine health check ups). Luckily, it has so far worked really well and all the children and the staff have managed to enjoy their Dashain festival - we even built our own huge swing (a tradition in Nepal during these holidays).
All the boys are receiving online classes on top of their usual classes and activities with our staff. They celebrated the National Children's Day in September with art and music competitions and tonnes of quizzes. So everyone is in good spirits!
We are hoping things will come back to normality shortly but we just have to wait and see. We will keep you up to date with all the new developments.
And thank you so much for all the support. It really means a lot to us and the children in these strange times. Please keep sharing the information about us and the projects.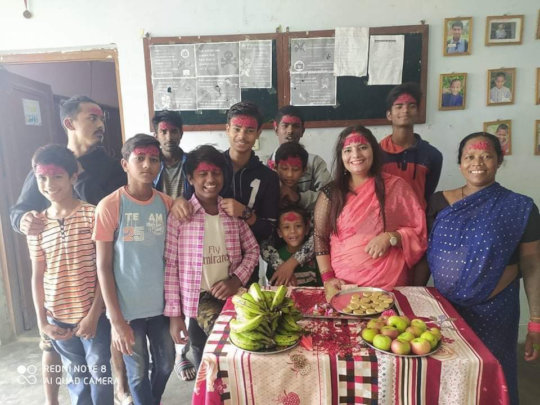 WARNING: Javascript is currently disabled or is not available in your browser. GlobalGiving makes extensive use of Javascript and will not function properly with Javascript disabled.
Please enable Javascript
and refresh this page.