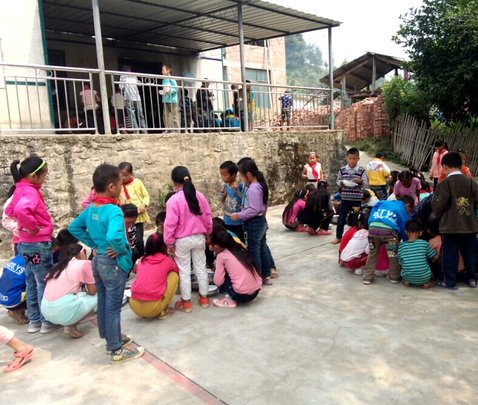 Dear Donors,
Happy Thanksgiving!
We are glad to announce that December 2nd is another GlobalGiving/Microsoft YouthSpark Bonus Day (GivingTuesday)! Microsoft is matching 100% of donations up to $500 per donor until the $350,000 matching funds run out. Bonus prizes of total $10,000 will also be given to the projects that have the most unique donors and the largest amount of donations. Please help us raise as much money as possible for the children!
Please do NOT donate until the matching starts, and only donations in the first several minutes could get matched. There is a count down on http://ocef.org/giving-tuesday. The first $175,000 matching fund will be released at 6am PST / 9am EST / 2pm GMT and the second $175,000 will be released at 12pm PST/ 3pm EST / 8pm GMT. Please donate at these times to see all of your donations matched! No matter how much and how many times you donate on those moments, only total $500 could be matched for each individual. Although the matching funds usually use up within 3-5 minutes, the GivingTuesday campaign will last 24 hours from 3am EST, December 2nd to 3am EST December 3rd, and all donations/donors in this period will count for the total $10,000 extra bonus prizes.
At this time we would like to introduce Dalangtang Elementary School to you. Dalangtang Elementary School is in Rongshui Province, Guangxi. About three hundred students of various ethnic groups from nearby villages attend the school and learn under the guidance of twenty teachers. Since 2013, Dalangtang has been in our Library Project. Our volunteers have helped build a new library and reading room for the students. In April this year, we worked with Dalangtang's instructors and started daily reading lessons and also bought equipment for extracurricular activities to further enrich the students' learning environment. A number of students and instructors also received our scholarship in June. Last month, we paid a visit to Dalangtang and assessed the progress and effects of our programs.
From talking with the students, we found that the daily reading lessons have increased the students' vocabulary and their scope of general knowledge. The library and reading room have been made available to students before and after class and at noon recess. All students were able to write short reflections on what they had read. About one-fifth of them could paraphrase and retell the contents of books when given illustrations. Some older students could make up stories of their own. Overall, the students kept good reading habits and a large number of them enjoyed the reading lessons.
Again, thank you for all your kindness and support. Our work would not have been possible without you.
Wishing you a beautiful holiday season,
Overseas China Education Foundation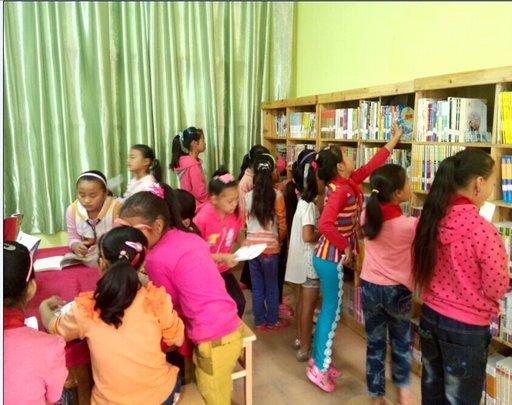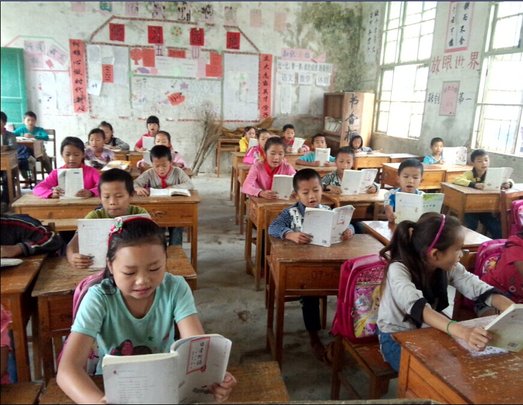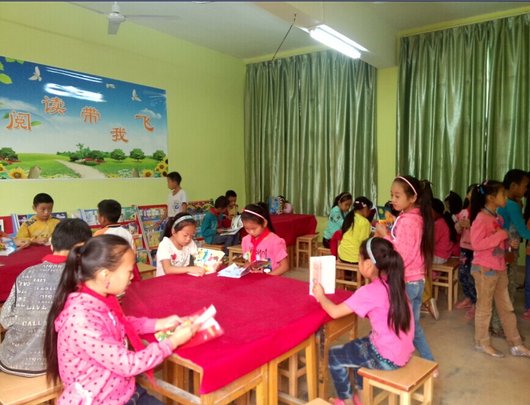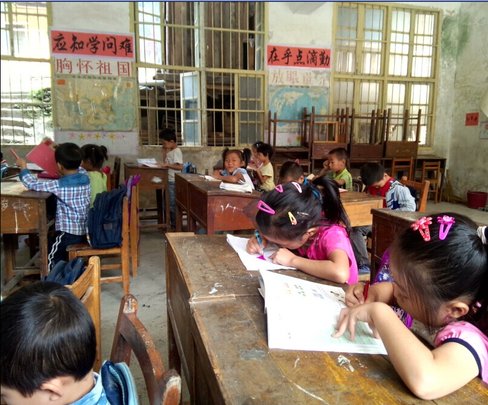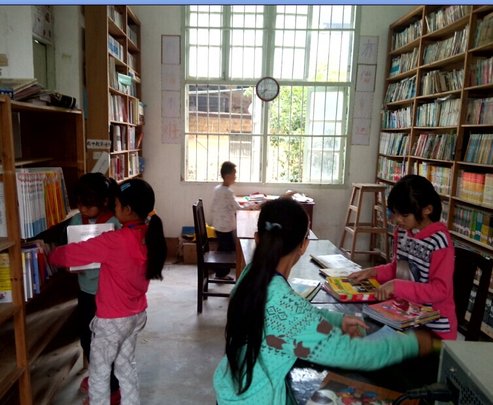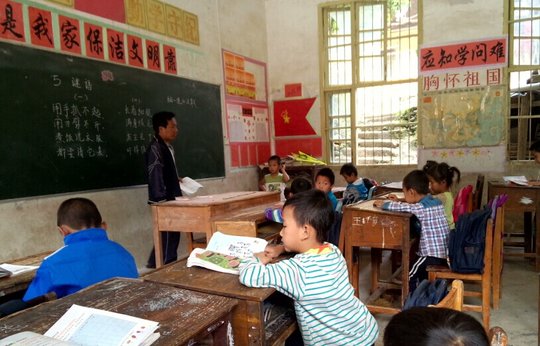 Links: