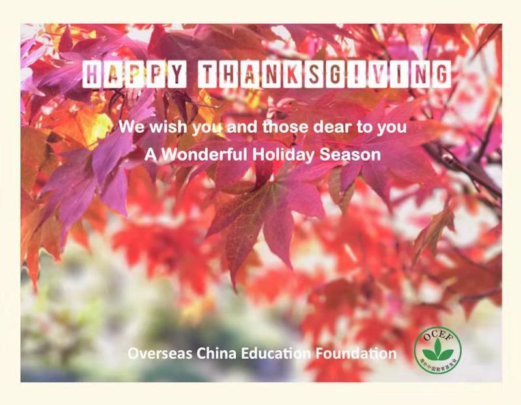 Dear donors and volunteers:
The season of harvesting and thanksgiving is upon us again; we would like to wish you and your family a happy and healthy holiday!
Thank you for your continued support for and trust in the OCEF! We are deeply grateful for your help, support and participation in any shape or form.
GlobalGiving's 2018 #GivingTuesday Campaign will begin Nov. 27, 2018, at 00:00:00 ET and end at 23:59:59 ET on Nov. 27, 2018. There will be a $150,000 Incentive Fund on #GivingTuesday. You may participate by clicking the "GIVE NOW" button in the end of this report.
The Incentive Fund will be distributed to participants proportionally based on final fundraising totals. This means that, at the end of #GivingTuesday, the projects that bring in the most dollars will win the largest slice of the Incentive Fund and every project that activates donors will earn something. Online donations up to $2,500 per unique donor per organization will count towards earning a portion of the Incentive Fund.
And there are upto $3,000 Most Funds Raised prizes and upto $3,000 Most Unique Donors prizes. You may find the realtime leader board here: https://www.globalgiving.org/leaderboards/giving-tuesday-2018
Besides the invitation to #GivingTuesday, we want to report our progresses in 2018.
In 2018, we have finally made our dream come true and formally registered our legal presence in Sichuan Province, laying a solid foundation for the long-term development of our projects in China. OCEF has had a continuously successful year, thanks to the joint efforts by our full-time and part-time staffers and the volunteers. Below is a list of statistics about 2018 that we have gathered so far:
30number of rural teachers sponsored by the OCEF
32number of volunteers from Chinese students in Europe and America who participated in the summer teaching camp in Huining, Gansu, the fifth consecutive year for this event
70+rural schools receiving financial aid from the OCEF's Library Program
83classroom hours per week by our 81 volunteer teachers through the Online Classroom Program
100±college scholarship applications by high school graduates sponsored by the OCEF
250schools receiving our magazine Village Kids
848letters from our Correspondence Team to kids in mountainous and rural areas
2,005elementary/middle school financial aid packages distributed in the past spring and autumn semesters
2,040students benefitting from the Online Classroom Program
2,224high school financial aid packages distributed in the past spring and autumn semesters
4,050copies of the Village Kids magazine delivered to schools
26,221books distributed by the Library Program
520,000RMB devoted to drinking water, heating, building improvement, and sport facility programs by the Special Programs Department
3,800,000RMB distributed in financial aid in 2018 (spring and autumn semesters)
Even though we have made some progress, we know there is way more to be accomplished. Many kids are still in need of not only financial assistance but also spiritual guidance and encouragement. We have selected a letter from one of our supported students, which shows how appreciated they are to your generous help.
Our 2018 annual fund drive has started and the 1-on-1 Sponsorship Program opens to all on November 23rd, 2018; we invite you to join us!
OCEF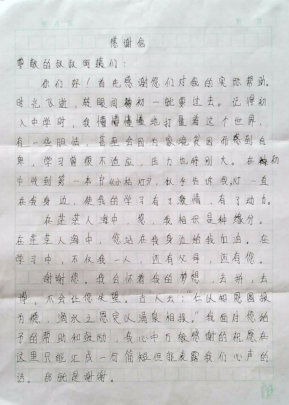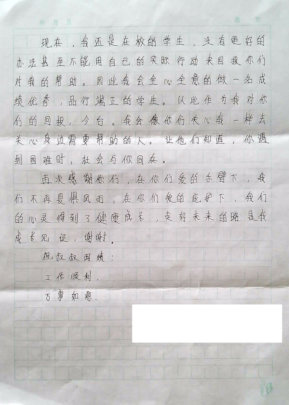 Links: