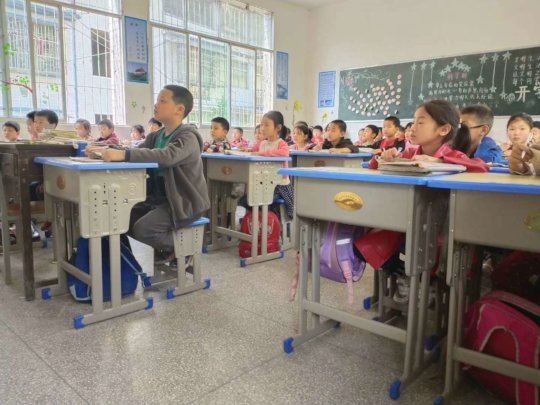 Dear Donors,
Hope this email finds you well! As we enter the holiday season, we brought great news to share with you.
At the end of last year, our volunteers traveled to Xuanhan County in Sichuan Province. We visited five schools that were lacking adequate infrastructure due to insufficient funding; among them was Wanhu Elementary School. The school offered a learning environment for 298 students and, additionally, a daycare center for 130 children under six years old. The administrators and teachers did the best they could to improve the school's facilities, but the conditions were still far from satisfactory. The classrooms especially caught our attention. The desks and chairs the students used were old sets from another school. Majority of the chairs were falling apart with the seats and legs separated from each other. Like the teachers, we were very concerned with student's safety while using these desks and chairs and so we decided to help.
With your strong support, we bought 298 new sets of desks and chairs for every student at Wanhu in this April. Each set only costs about 12 dollars, but it is high quality and beautiful. As you can see in the pictures, now the students can attend classes more comfortably and learn with fewer distractions. We could not have done this without your help. Please accept our deepest gratitude for your kindness and generosity.
May the holiday season bring happiness and joy to you and your loved ones!
Sincerely,
Overseas China Education Foundation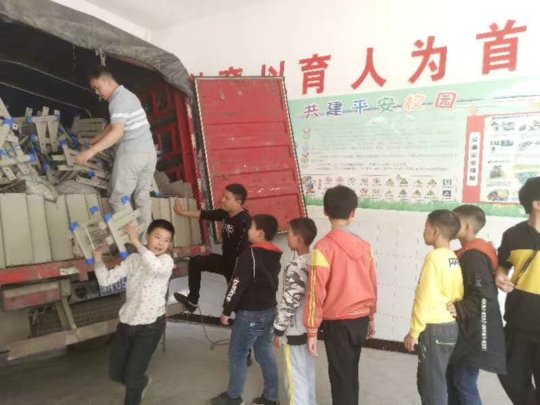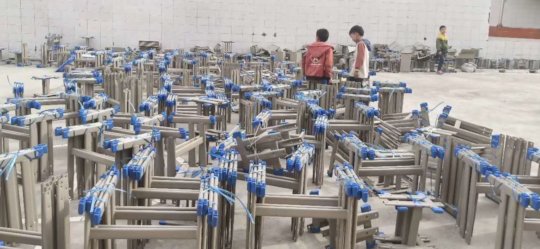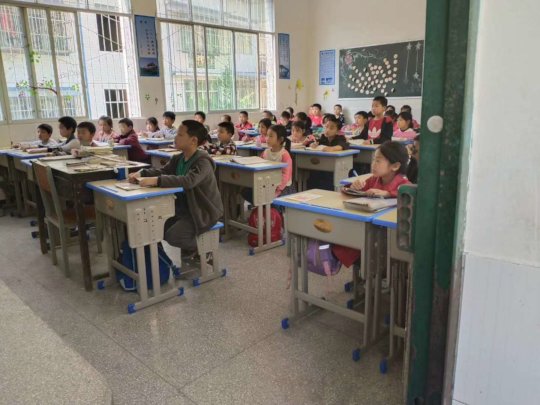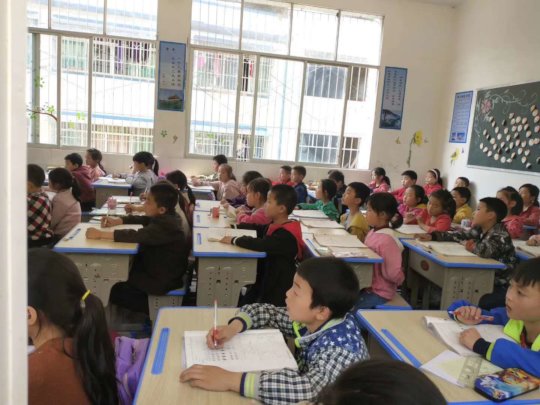 Links:
Dear Donors,
We briefly introduced our Teacher Aid Program to you back in 2014. Many schools in rural China have difficulty hiring professionally trained teachers due to lack of funding and inconvenient geographic location. Fortunately, there are people who are willing to work as teachers for these schools despite that they can only earn 1/10 of the regular teacher salary. OCEF's Teacher Aid Program, established in 2006, aims to help these teachers to obtain financial assistance and additional professional training. For more than ten years, we helped hundreds of teachers who dedicated their lives to teaching children in rural areas of China.
Last month, we organized a weeklong educational trip in Beijing for eight teachers from Jiangxi, Shanxi, and Henan. We took the teachers to Tian'anmen Square, Great Hall of the People, National Museum of China, Museum of Natural History, National Center for Performing Arts, National Stadium, Beijing Planetarium, National Library of China, The Summer Palace, and China Academy of Space Technology. All of the teachers wrote a reflection at the end of the trip. Most of the teachers lived in their hometowns for almost their entire lives and never visited the capital city. They reported that the experience was truly eye opening and gave them many insights to teaching and learning. We asked them for any suggestions to improve the trip. The teachers all thought the trip was great but in general wished that there were more opportunities to visit universities and attend technology workshops.
This is the second time we did an educational trip in Beijing for teachers that participated in our Teacher Aid Program. We are still in the process of perfecting this project. In the meantime, we have established local teacher workshops that help the teachers progress. We sincerely hope that one day the teachers working in rural areas will have access to all the educational resources that they need. Thank you for all your generosity and kindness for supporting our mission!
Sincerely,
Overseas China Education Foundation
Links: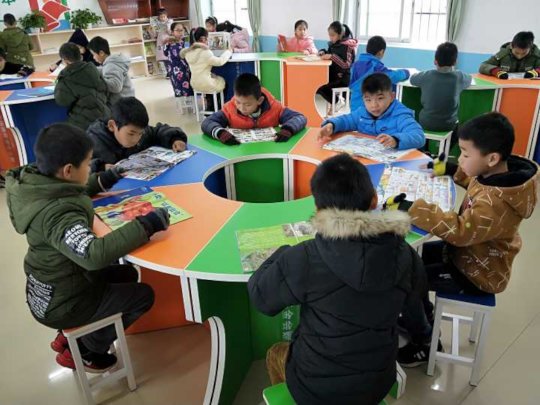 Dear Donors,
This time we would like to introduce Shijing Elementary School to you. Shijing is located in Heng County, Guangxi Province. The school has been a long time partner of OCEF. For almost three years, the educators there have worked with our volunteers to improve the learning environment for their students. Last year, the number of students at Shijing reached almost eight hundred. The educators knew the urgency to make more learning resources available, but they were unable to due to the financial difficulty from which the school constantly suffered.
Around the end of last year, Shijing reached out to OCEF. Soon after, we started the project of building a new reading room and reading corners in classrooms. With approximately $3,200, we renovated the old reading room and installed new sets of desks, chairs, and bookshelves in it within a month. Each of the eighteen classrooms also got a reading corner set up with new bookshelves and books.
The students at Shijing were very excited to see the change and showed great interests in spending their time in the new environment. We are happy that what we did promoted the students' interest in reading, which is crucial to their cognitive development. Thank you for making this possible! Your generosity made a difference in the lives of hundreds of children at Shijing and we are truly grateful.
Sincerely,
Overseas China Education Foundation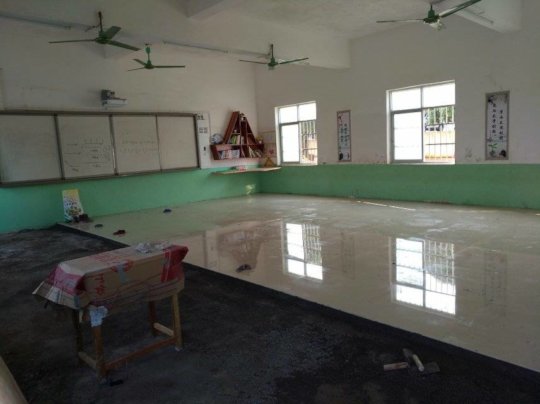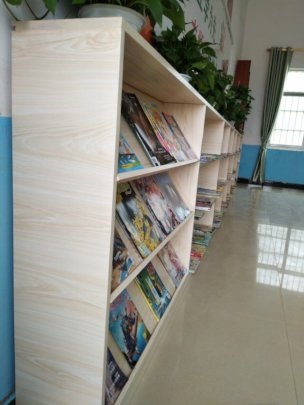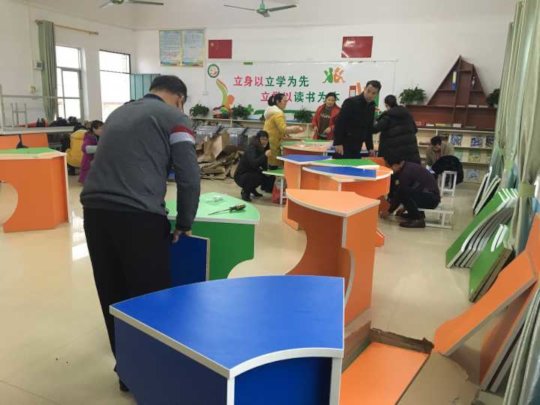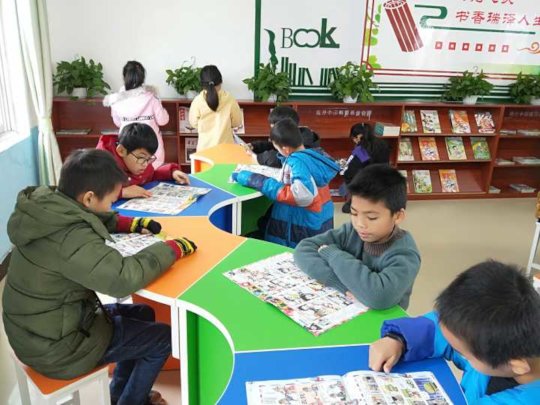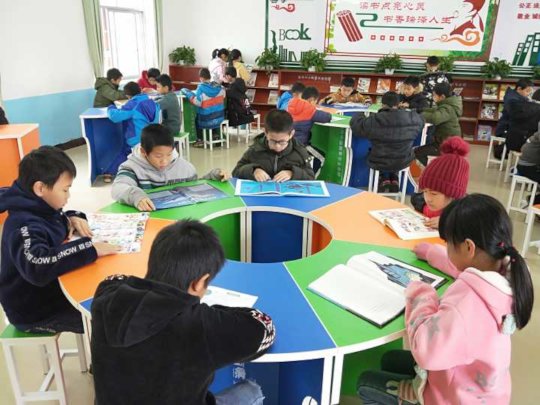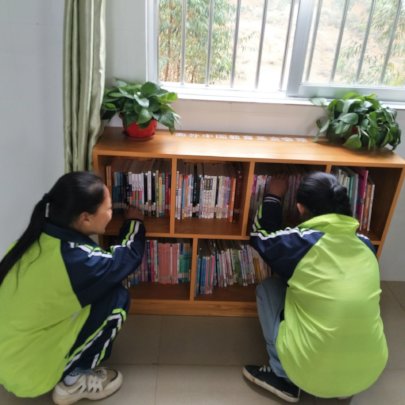 Links:
WARNING: Javascript is currently disabled or is not available in your browser. GlobalGiving makes extensive use of Javascript and will not function properly with Javascript disabled.
Please enable Javascript
and refresh this page.