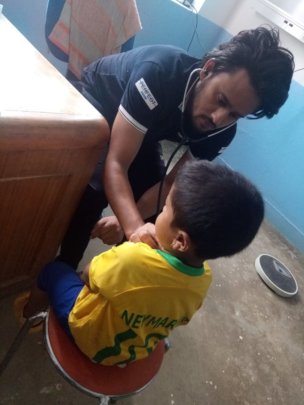 Today we would like to introduce Dr. Sameer who is currently the doctor at Rajbash hospital. Yet rather than me telling you about him I would like him to tell you his story directly. Afterwards I will provide some context about our dedicated doctors.
Hi, I am Dr. Sameer , a 27 year old aspiring graduate. I was born in a middle class family of small village located in Province no. 3, Banepa-1, Kavrepalanchok district, Bagmati zone of Nepal.
Writing about my childhood, me and my sisters were grown up by working mother and grandmother as my father was far away from home for job. We didn't have luxurious life but they provided us whatever required for our education at any cost. My father has always known about the importance of education thus got my education in private school (Bal Batika Vidhya Mandir) which is in 2 hours walking distance from my village. I have changed 3 schools due to family issue. One day I got sick and admitted at nearest Hospital. At that instance I came to know about doctors (only by profession) and attracted about them. My father knew about my wish. It was getting difficult for us to continue my school, so they rent me a room near by my school. I studied hard and completed my 10th grade.
After completion of my schooling and plus 2 (science), I got more fascinated towards medical science. I explained about my aim to my father, he knew it was difficult for an average family to bear expenses of medical collage, so he took loan from bank. Knowing this I geared up myself to study medicine and got admitted in Lumbini Medical College and Teaching Hospital, Palpa under Kathmandu University. Then, I graduated in 2016. It was happiest moment for all of us plus I became first doctor of my area. After that I worked as a Medical Officer in Department of Anesthesiology and Critical Care, Dhulikhel Hospital, Dhulikhel, Kavre for 7 months. Later, I moved to DVWC (Development of Children and Women Centre), a non-profitable community hospital located in a remote area of Kavre. I have been working here as an Incharge over the past 2 years and treating poor and needy beautiful people of village. As well as this, I am preparing myself to hopefully get scholarship for my post-graduate work in medicine.
I am a seeker, I am an enthusiastic person who loves to take risks and hunt exciting opportunities. I am grateful to who I am today and what I am doing all these days. I must say, this is worth experiencing chapter in my everlasting medical journey.
Regards: Dr. Sameer
Unfortunately, Dr. Sameer will be leaving us at the end of the month to pursue post graduate studies and training - 2 years in Nepal and 2 years in the UK. He has received a generous scholarship to actualize his dream. Dr. Sameer came to us from Dhulikel Hospital, one of the very prominent Hospitals in the Kathmandu area. We think he chose well and it shines on Rajbash that we were his choice. We are proud to have been part of his journey for the last two years and wish him well.
Over its 10 years of operation our hospital had quite a number of talented and dedicated young doctors. Dr. Udav who preceded Dr. Sameer stayed with us for 3 years. However, as a rural hospital we have a hard time retaining this young talent. Most come to us after completing bachelor studies in medicine and surgery (4 to 5 years of study plus 1 year of internship) which in Nepal authorizes a person to dispense basic medical care and perform minor operations. After a year or two of service/practice in a rural area they understandably wish to complete their medical training with a Masters degree which prepares them for full medical practice, including more demanding surgeries. Afterwards most go to work in one of the urban hospitals or practice privately. Both offer better pay and a more diverse environment. While it has been sad to say goodbye to each one of them, we are deeply grateful for their commitment to the rural clientele and the services they have rendered.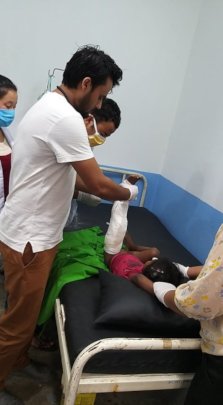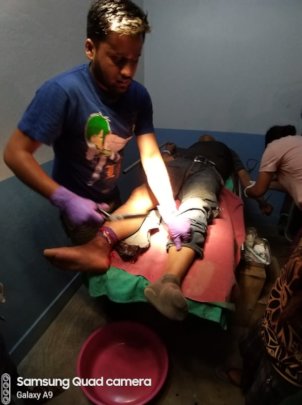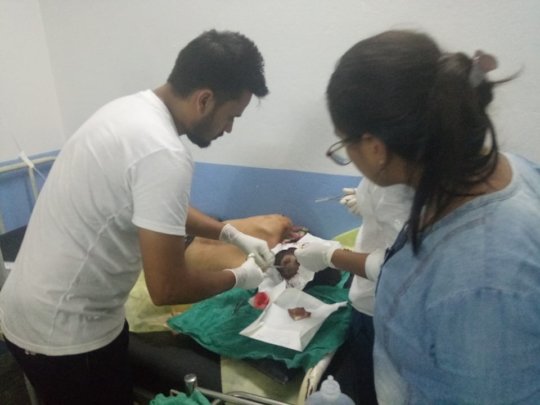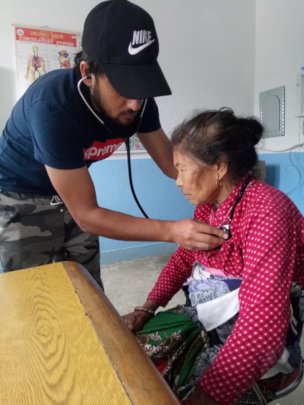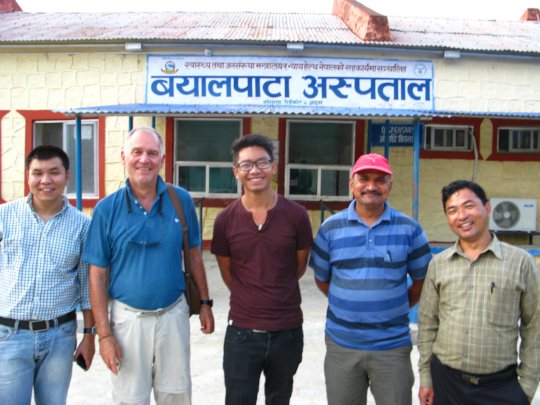 Links: