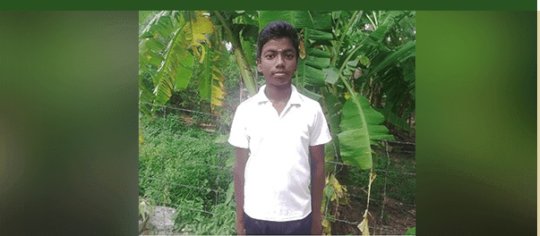 Dhinesh loves Silambam, a weapon-based
Indian martial art, and recently won the
first prize in the state-level Silambam
championship. Inspired by his Silambam
teacher, Dhinesh dreams of becoming a
police inspector to serve the country and
help everyone. He also wants to become
a Silambam master.
The son of a daily wage worker, Dhinesh
joined Isha Vidhya Nagercoil in LKG on
a scholarship and is encouraged by his
parents to do well academically. Besides
having a keen interest in sports, Dhinesh
is especially interested in science as he's
fascinated by inventions.
Dhinesh is now in Grade 8 and very
appreciative of the importance given to
sports at Isha Vidhya. He finds the
teaching methodology and the
atmosphere at the school stimulating.

LKG: Lower Kindergarten.


Links:
Aarthi, a Class 11 student of Isha Vidhya
Salem, was drawn to architecture and
interior design during a school field trip
to the Airavateswara temple at Tanjavur,
Dharasuram, a few years back.

She says, "I was impressed by the
intricate designs on the walls of the
temples and thought I should pursue
this as a career." She then began browsing
the Internet and was amazed by the
temples at Mahabalipuram. This cemented
her desire to study architecture.
Aarthi has been a class topper and has
also won prizes in throw ball and tennikoit
at the zonal level. She says that her teachers'
encouraging words, "You can do it, you
have such good skills," inspire her to do
well in academics.
She aims to do well in Class 12 and gain
admission to Anna University, Chennai,
and become an architect with innovative
styles for common good. She also wants
to build low-cost housing for the poor.


Links: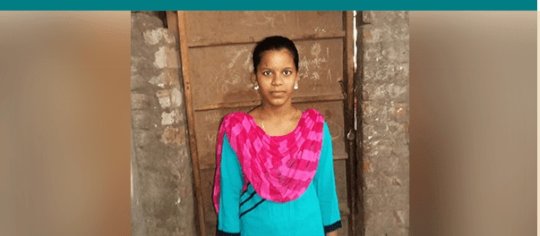 Nishanthini loves talking and has compered
at school functions and celebrations. She has
also participated in drama competitions in
school and won prizes. She says that her
teachers helped her in identifying her talent
and motivating her to hone it.
In her keenness for this vocation, she listens
to FM radio on the mobile and watches music
channels and live anchoring shows on TV, and
is inspired to follow in the footsteps of popular
TV anchors like Vijay TV's Priyanka.
Nishanthini joined Isha Vidhya Cuddalore in
UKG on a scholarship and is now in Grade 10.
Her parents are grateful for the quality
education, scholarship, safety, free transport,
mid-day meal, and teachers' care that their
daughter receives.
Nishanthini is driven to excel due to her
family's economic condition – her father
is a daily wage earner. She has been a class
leader and a class topper; she hopes to excel
in Grade 10 too.

UKG: Upper Kindergarten.


Links:
WARNING: Javascript is currently disabled or is not available in your browser. GlobalGiving makes extensive use of Javascript and will not function properly with Javascript disabled.
Please enable Javascript
and refresh this page.