We have organized skill-sharing workshops with native artisans from communities along the Ampiyacu River for seven years to help them learn how to make new crafts from each other. We have also been working with artisans from other communities in the region, but had avoided mixing these activities so each artisan group could keep control of its unique designs. After consulting with our partners, though, it seemed they all wanted to learn more about craft making and selling from and with each other. Meeting the NGO Minga Peru that trains community organizers and supports sustainable economic projects with dozens of communities in Loreto provided the catalyst to launch the Artisan Leadership Program. The goal of this program is to strengthen the ability of artisan groups to function more effectively through the exchange of information, ideas, and experiences.
We held the first ALP session from Oct. 21-23 at the Minga Peru training center near Nauta – a town that is about two hours from Iquitos on the only road that leaves this city. The participants included 27 artisans from 13 communities along the Ampiyacu, Marañon, Sucusari, Tahuayo, and Ucayali Rivers. When I arrived at the center on the eve of the workshop in an intense rainstorm, most of the artisans were settled in their dormitory room. Even though they had come from distant watersheds, they easily fell into a natural rhythm of sitting of twining chambira fiber on their thighs while a few babies slept nearby. Yully, Tulio and I stayed up late getting the agenda ready for the next morning.
The first day of the workshop focused on leadership, building trust and improving communication. We drew heavily from workshops that CACE did two years ago in the Ampiyacu with the Field Museum and activities that I have learned facilitating workshops with the Alternatives to Violence Project. While many artisans at first didn't think of themselves as strong leaders if they didn't feel confident directing others, they quickly began to appreciate that each of them had the potential to use the talents they had to help other artisans or people in their community improve their lives. Zoraida said, "One time I showed a group of tourists how I use a special leaf to dye chambira fiber a dark red. Other artisans then decided to show them how they use roots and fruits to make other colors. We now do this demonstration with all our visitors."
The artisans learned that the most important way to improve communication is being a good listener. In an exercise called "hassle lines," they practiced having a role play-type dialogue with a partner about three potential conflicts: one artisan thought another artisan had taken chambira from her field without asking, one artisan seemed reluctant to teach another artisan how to make a new type of craft, and one artisan felt that another artisan had done a poor job organizing a craft fair. Angelica commented, "These situations really happen. I'm embarrassed to say that I've been involved with one of these where another artisan and I were just yelling at each other. It was amazing to realize in this exercise that just trying to hear the other person's point of view helped both of us find a good solution."
One game that was fun and designed to build trust was called "cars and drivers." It started simply when one artisan (the "driver") put their hands on the shoulders of another artisan (the "car") and moved them around with the goal of avoiding collisions with other pairs. This is a real enough scenario in the city of Iquitos where hundreds of motorcars (motorcycle taxis) zip around the streets with only a vague sense of staying in traffic lanes. The challenge was upped when the "cars" were asked to close their eyes and trust their drivers to keep them safe. Lety said, "It was a bit scary walking around without being able to see. I put my arms out in front of me just in case, but we didn't bump into anything. I know that the other artisans in my village and I need to be able to count on each other. This is going to take some time since we are so used to do everything by ourselves."
Just after sunrise on the second day, I wandered out to the vista beyond the "tambo" (open conical meeting house with thatched roof) to enjoy seeing the mist hanging over the Maranon River. Two artisans from Puca Urquillo sat on a bench twining chambira. Alejandrina commented, "This is really pretty here. I've never been this far from home."
The theme of the day was product development and quality control. The session began by asking an artisan from each community to briefly share the history of craft making in their area. We had allocated half an hour, but it took a full two hours to complete the "short" versions around the circle. In the case of Chino, a key starting point was forming a relationship with the owner of an eco-tourism lodge who wanted to be able to bring her clients to the nearby village to get an authentic feeling for the lives of Amazonian rural people and buy some locally made handicrafts. In a few places, CACE figured prominently into the narrative. Nora, then, Mily, then Doilith all made a reference to me saying something like "it's very nice, but I'm not going to buy it" coupled with a statement that insisting they improve their quality was often frustrating but valuable. In the two most remote communities in the Marañon where CACE had not yet visited, Melodia y Maria lamented, "we've been making crafts for a few years now, but we don't sell much. We haven't had the benefit of anyone coming here to teach us or give constructive feedback."
Normally artisans put out their crafts on tables to sell to tourists. This fair ("feria"), however, was done just for artisans to share their work with each other. Jheny from Amazonas asked Ania from Brillo Nuevo how she tightly wove the coral snake pattern guitar strap. Dora and Doilith from Jenaro Herrera closely examined a woven ornament made by Luz from San Francisco trying to figure out how she had fashioned the life-size figure of a songbird. You could almost see light bulbs going off above Liz's head as she held the multi-colored baskets made by Madita and Estelita from Chino.
After the feria we had an open discussion about the inspiration for new products and patterns for handicrafts and how different buyers have different needs and preferred styles. Sources included animals from nature, native culture, ideas from customers, and adaptations of practical items. We next brainstormed a list of ways that artisans learned their crafts. The traditional way was learning from a mother, but not all artisans had had this opportunity so they had to learn from other artisans one way or another. Attending a CACE workshop had been important for artisans in the Ampiyacu, and all artisans appreciated seeing draft pages from our resource manual that provided a detailed description of the craft and videos where an experienced artisan explained step by step how she made a particular model.
The exercises that followed were challenging. Working in small groups, the artisans first needed to design a new model of handicraft. This included preparing a life-size drawing that showed the dimensions, pattern and colors of the craft, and presenting it to a potential buyer. Two groups designed nice looking simple bags while one group did a round hot pad. After a break for a game called "Crocodiles and frogs," another set of small groups had to prepare paper replicas of a woven cell-phone holder whose dimensions, pattern and colors were written on a white board. We asked each group to do its own evaluation of its products before showing them to the "buyer." We awarded 20 points for each item that met the specifications and took 10 points off for each item submitted whose quality fell short. At the end of the first round, only one group had a positive score while the other two had either zero or a negative score. What we observed was that the "groups" did not function at all as groups since individuals struggled on their own to complete the task. Jasmina summed up what seemed to be true for many of them. She admitted, "I didn't know how to use the tape measure well, but I was too shy to ask for help from anyone else." In the second round, the groups did better. One or two people in each group either took responsibility for doing all of the measurements while others colored or the knowledgeable ones helped others in their group learn how to use the tape measure better.
This theme was carried over to the third and final day which focused on working together in teams. First, a small group was asked to prepare a work plan for how to comply with an order for several types of crafts. This included estimating how much raw material (ie chambira palm fiber) they would need to harvest and process to make the crafts, how much and what sort of dye plants they would need to make the colored fibers, which people in their group would make each of the crafts according to their knowledge of those models and what dates they would set for their internal quality control and delivery to the buyer.
This planning exercise was expanded into a multi-stage project called "Build a giant heron." Materials including different lengths of PVC tubes, tube joints, electrical tape, colored string, and balloons. These were available for "sale" in a store. Each group asked to design and build a large heron with supplies they purchased from the store with a certain amount of "money." At the end of the time, each bird would be offered at auction to three high-end "buyers" so their goal was to maximize their profit by building the most attractive bird. It was wonderful to watch the creative dynamic that followed as each group built, tested, and rebuilt (as birds kept falling over) their structures and added colorful touches to enhance their aesthetic appeal. Mariela said, "When we started this activity, I didn't think it was possible. It seemed ridiculous to try building a five-foot-tall heron from some bits of plastic and tape. When we finished, I felt so proud of what the other women and I had created. It was beautiful! I now feel confident that my group back home can create many new kinds of crafts that we never imagined before."
One of the final activities of the day was brainstorming topics for future workshops. They included marketing techniques, forming and managing artisan associations, basic accounting, conflict resolution, and natural resource management. All participants were enthusiastic about coming back to share more with their new friends. We now need to raise the funds to make this happen.
Thank you all for your support of this project. We would especially appreciate donations on Tuesday, November 29 when contributions up to $1000 per person made online will be eligible to receive a 50% match thanks to a $500,000 grant to GlobalGiving from the Bill and Melinda Gates Foundation. The matching funds will be awarded on a first-come first-serve basis starting at 12:01 am on Nov. 29. The matching period will close at 11:50 pm that night, but please make your contribution as early in the morning as possible since they frequently get awarded rather quickly.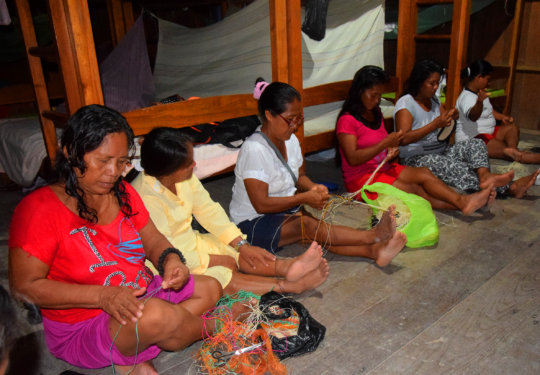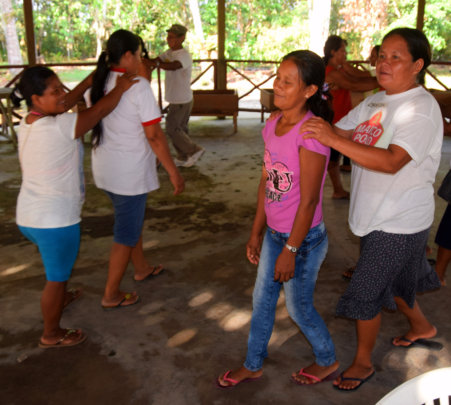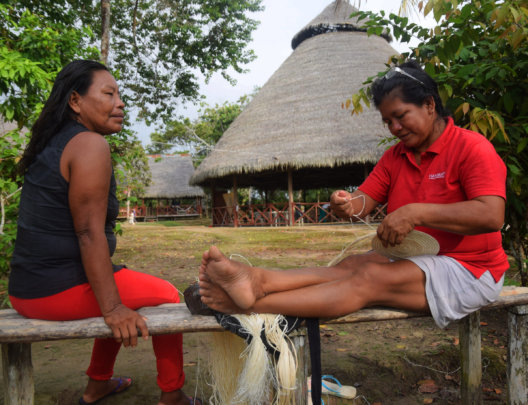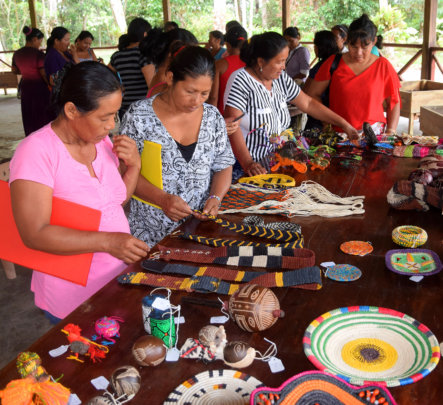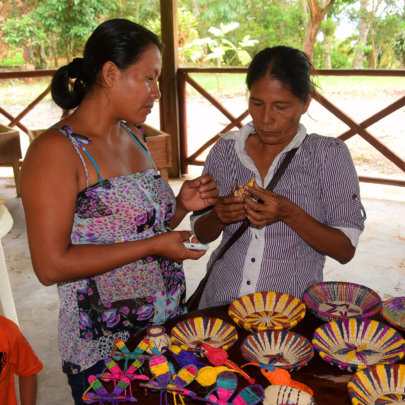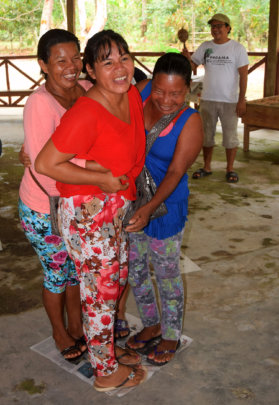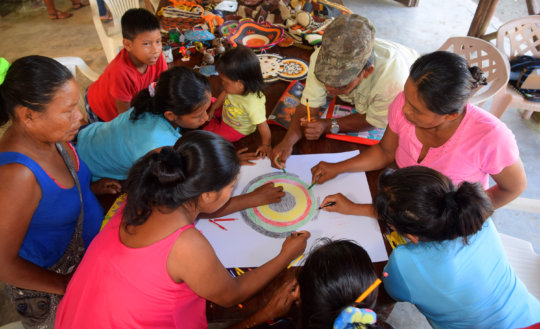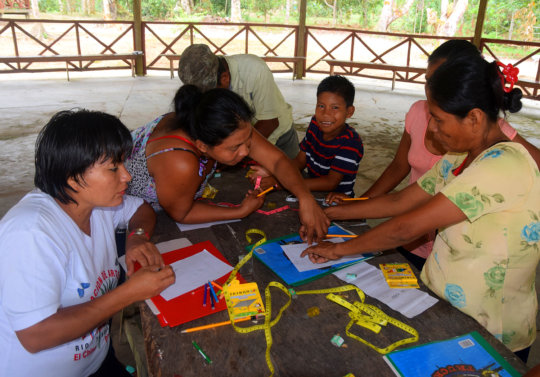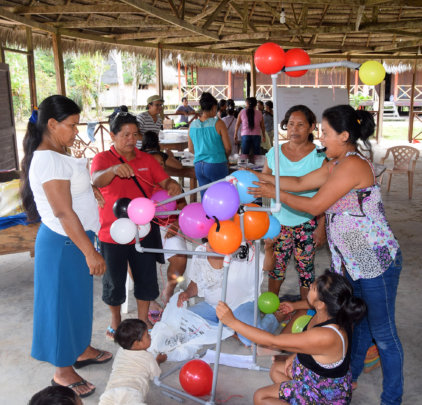 Links: