I arrived in Peru on my most recent trip on Feb. 19, and things went more or less according to plan for the first month. We first revamped the layout of our new store in Iquitos with the creative guidance of Kieran, our newest CACE board member who is the director of the Ten Thousand Villages store in State College, PA. Over the following month, we held one full Basic level Alternatives to Violence Project (AVP) workshop, two Artisan Organization workshops, and an Artisan Facilitator workshop. We were stopped in our tracks when the Peruvian government announced it was going to shut down all flights and impose other travel restrictions to stem the spread of the corona virus in the country. I will return to this topic at the end of this report, but I would first like to share a story about the ways our work has made a big difference to one of our artisan partners, her husband and others in her community.
Berta and her husband Brito attended the first Basic AVP workshop that we held in the Bora native community of Brillo Nuevo in the fall of 2018 and also participated in the Advanced level and Training for Facilitators workshops in 2019. Following AVP tradition, they chose the positive adjective names Berta Bondadosa (Generous Bertha) and Brito Bueno (Good Brito) for themselves. When we began the cycle again this February, we invited both of them to join us as apprentice facilitators in the Basic workshop in Brillo Nuevo. They did really well and appreciated the chance to increase their confidence leading exercises and cooperative games and exchanging affirmations and constructive feedback with their fellow teammates.
Berta commented on her experience with AVP so far. "My earlier life was very violent. I was a very bitter woman, and I had no compassion. I had no patience with anyone, not even my husband. I didn't want him to tell me anything because I was ready to burst, and we quickly started to fight. I am so thankful this program came into my life because now I feel very calm. I can walk through the village happy, smiling, and laughing arm in arm with my husband because the life I was leading has ended."
"As a facilitator, I've learned to be patient with my friends and anyone who approaches me. I feel confident and try to treat people with understanding and consideration for their feelings. This growth hasn't been easy, but I now have a strong sense of how I can reach out to others and help them. I know we can learn to live peacefully with our family, neighbors, and people from other communities."
On the morning we left Brillo Nuevo, we met with the artisans to discuss several topics including the Artisan Facilitator workshop we were hosting the following week in Nauta. We described how we were building our team of artisans who were talented, had a strong desire to share their skills and build the self-esteem of their fellow artisans. After an animated conversation in Bora, the group unanimously chose Berta to represent them at this gathering and an artisan organization workshop that would follow. One artisan candidly remarked, "Berta used to quarrel al lot with her husband and others. She has dramatically changed in the past year. She is now kind and patient."
At the Artisan Facilitator workshop held at the Tambo Minga center in Nauta, Berta joined her peers from five other villages who spent three days making two types of bird ornaments (the goldfinch and cardinal) with chambira palm fiber. Beyond learning to make these crafts, Berta took her turn as an apprentice artisan facilitator one morning where she went from artisan to artisan to check on their progress.
Berta commented, "In this workshop I learned how to approach someone, talk with them, and teach them whatever I could. I got over my fear of saying, "I don't know how to do this, can you show me?" because I had confidence in myself and respect for everyone else in our group.
Berta and others at this workshop learned that being a good artisan facilitator didn't mean being the most skilled artisan in the room. It meant being comfortable sharing what you knew, confident about asking questions, and sincerely affirming others for their efforts.
The Artisan Organization workshop followed immediately afterward in the same location with more artisans attending from communities in the Marañon River area. Berta was the only person from Brillo Nuevo at this gathering. During the first day of workshop, the artisans practiced describing the goals and leadership roles in an artisan association and standards for harvesting and planting chambira palm trees. The second day focused on ways their groups could better sell their crafts to tourists and wholesale buyers. The latter part included describing products for a catalogue and a short class on speaking to buyers in English.
Berta was enthusiastic about this gathering as well. "This workshop impacted me a lot because the artisans in my community have just begun to get organized. It will be very important for us to set our short and long-term goals. I wish all of them could have been there because I liked it very much. We can now challenge ourselves to ask: "Why can't we sell more of our products?" We will get to the point when our assoication is properly registered, organized and we know how to use marketing techniques. We still have a lot to learn, so it's important we learn together. I hope CACE does a workshop like this in Brillo Nuevo very soon."
On my second swing through the Ampiyacu this trip, we helped our fellow non-profit Camino Verde deliver over 5,000 tree seedlings to 47 families in Brillo Nuevo and Ancon Colonia. More on this in our next report. The day before we left Brillo Nuevo, we met again with the artisans to discuss some new product ideas.
While waiting for the full group to arrive, I asked Berta to share a few highlights from the two workshops she recently attended in Nauta. There were only five women in the big meeting room when she began. I only got an inkling of whatever topic she was discussing when she sprinkled in Spanish words that didn't have equivalent expressions in Bora, but the impact of her animated manner was clear. She was very emotional discussing the kinship she felt with artisans from diverse communities at the Artisan Facilitator workshop and hoped that their group could develop this same level of mutual support and trust. By the time she wrapped up expressing how much it meant to her to work with others and plan for the future at the organization workshop, fifteen more artisans had joined us on the benches. A group this size normally had five conversations going on at once, but no one said a word until Berta had finished her compelling stories. Thieir silence and attentive listening almost moved me to tears since it reflected a depth of respect from her peers I had never seen expressed to any other artisan before. It seemed like they genuinely connected with her vision of a positve future for their artisan group if they could work together.
On a more somber note, we have also faced many challenges related to health this trip. While I was out of commission for a few days with a typical traveler's bug, all four of our CACE team members in Iquitos had a family member that was hit with Dengue fever in the past month. This mosquito borne illness that can cause high fever, severe head and body aches and more has been raging through the Iquitos area this rainy season. On top of this regional affliction, the corona virus recently made it to Peru.
We had just finished the first day of an AVP workshop we were doing in the village of San José de Piri near the town of Pebas when we learned that the government was going to impose travel restrictions to control the spread of COVID-19. Two hours later I got on a ferry boat bound for Iquitos and spent the night in a hammock next to an artisan friend from Brillo Nuevo and her family. I arrived in the city the next morning with a plan to catch an afternoon flight to Lima and then connect with a flight back to the US the next morning. I didn't take the flight to Lima, though, because the government cancelled all flights going in and out of the country after midnight. I will now stay at the CACE house in Iquitos until the quarantine is lifted or I am somehow able to get on one of the special evacuation flights being organized by the US Embassy in Lima to bring American citizens home.
While I do wish to get home, I feel secure in our house here for the time being and have access to all of the basics needed to stay here as long as I need to. I can work on my computer and do some tasks with our team. I don't doubt that travel restrictions are needed to reduce the spread of the virus, but I am concerned that this situation is severely stressing our partners in the field and manyc others in the region. It was eerie to venture to the normally crowded main plaza a few days ago (in search of a way to recharge my cell phone to retain internet access) and only find a handful of military police on guard with machine guns and one man with a cart selling popsickles. The latter man exemplifies how hard these times are for people who only survive on the little income they make on a day to day basis. In the case of our artisan partners, they are also being shut out of any way to make money until the quarantine is lifted. The tourism trade is of course paralyzed for now and will no doubt take some time to recover even after the travel restrictions are relaxed. Our store in Iquitos is closed, and it seems likely that at least some of the music festivals we attend in the summer to sell our partners' crafts will be cancelled. We will, therefore, need to find other ways to compensate for this lost income.
We can only be optimistic that things will get back to "normal" at some point, so we are starting to plan an ambitious schedule of workshops for the next 12 months to continue to help our artisan partners learn to make new types of crafts, plant more trees, form strong associations and create more harmonious communities. Berta has shown us that all of these things are possible.
Many thanks for your support that makes our project possible. Any donation (up to $50) that is made to our organization by this coming Friday (March 29) will receive a 100% match from GlobalGiving.
Best wishes and please stay safe.
Campbell PlowdenExecutive Director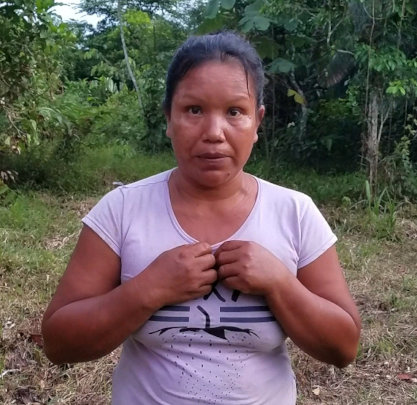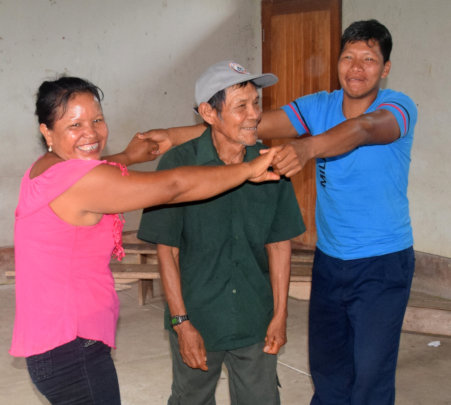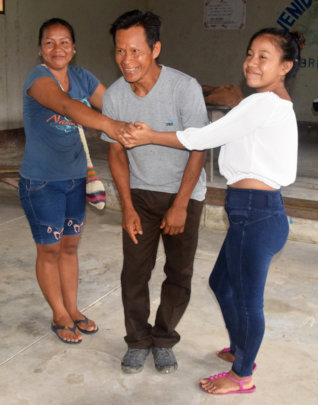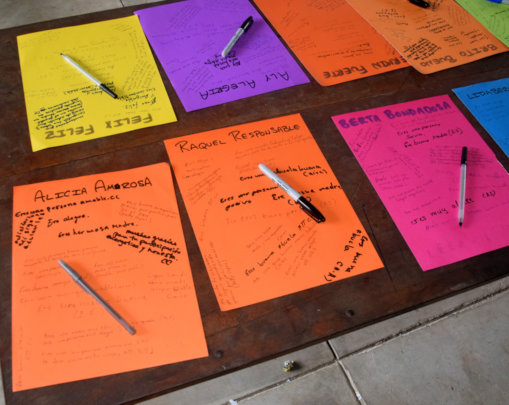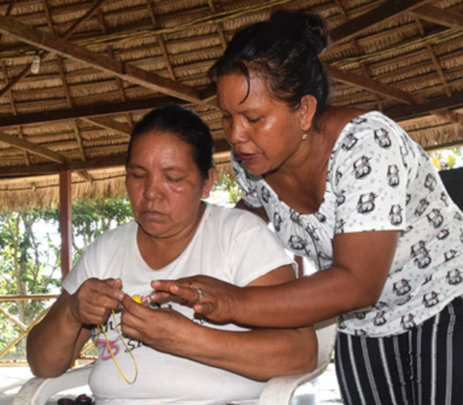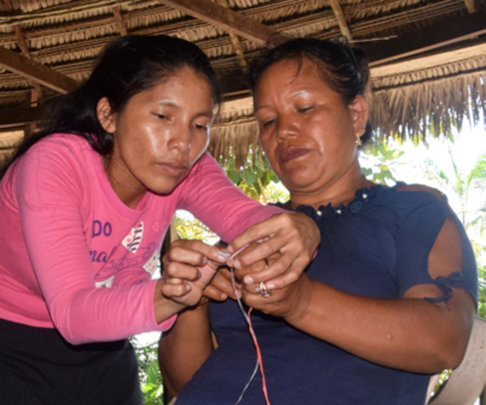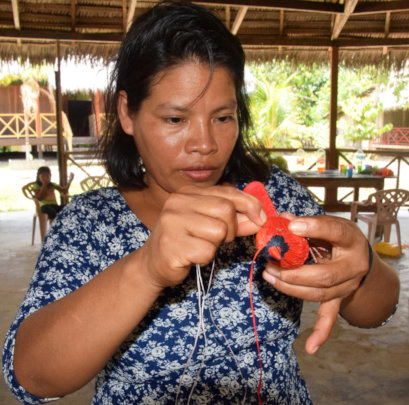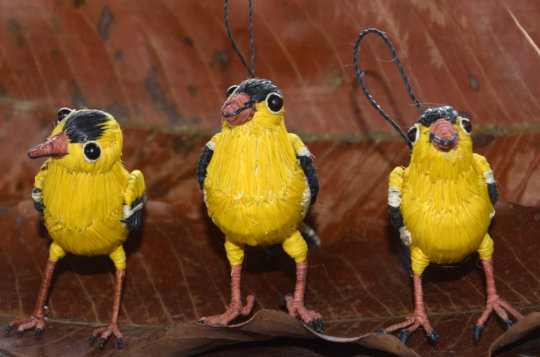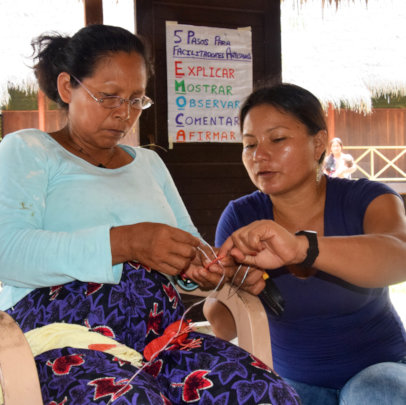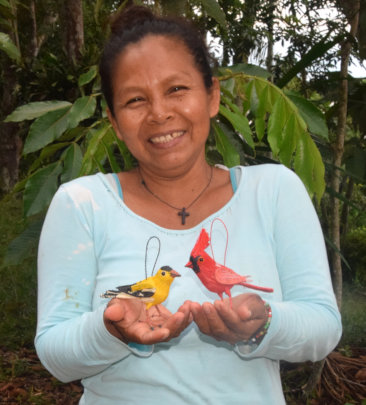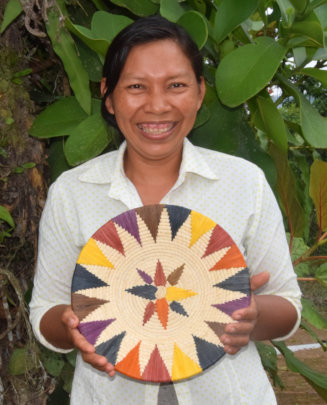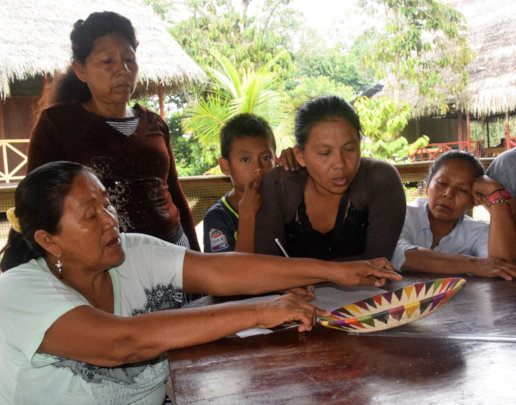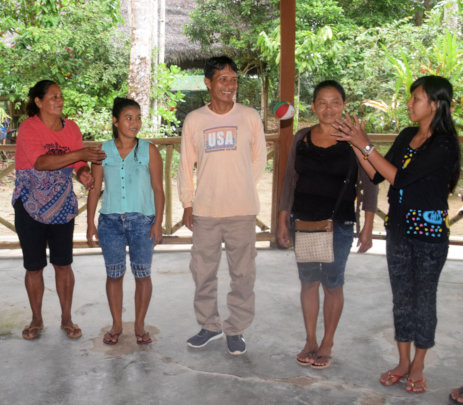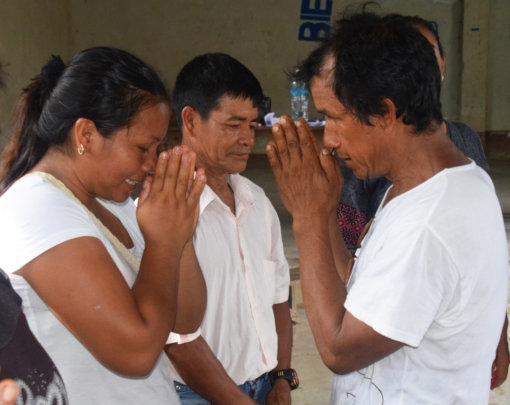 Links: