It's very hard to describe the challenges we have faced in the last three and a half months and where we stand today.
I will start by introducing myself. My name is Tulio, and I work for the Center for Amazon Community Ecology - better known here by its Spanish acronym CECAMA. I was born in Peru and am 37 years old. I'm not very tall nor very skinny.... in short, I'm an average guy in an abnormal situation, like millions of others around the world now.
Back in early March, CACE was following its work plan for the year. We were hosting artisan training workshops and buying more handicrafts. We were excited about developing a new store in Iquitos and traveling to Cusco in early April to learn how a fellow NGO works with Andean artisans, volunteers, and sells woolen products to tourists and gift shops.
On March 16, the Peruvian government established a nationwide quarantine to halt the spread of the novel corona virus, and we were thrust into a new reality which we are still trying to figure out. In Iquitos, we lost many of our basic rights overnight. Soldiers and police were on the streets trying to enforce ever changing regulations that governed who, when, where, why, and how people could move about. We quickly learned we should mostly stay in our homes. Losing our freedom of mobility seemed like our biggest problem for a while because we could not imagine what was going to happen next. On that first day of the quarantine, there was not a single case of COVID-19 in the city. The disease was being reported in other parts of the country. People were dying in other places, but not where my family and I lived. On March 17, the government confirmed the first COVID case in Iquitos.
Even after this news, though, people in Iquitos still felt and acted like the disease was happening somewhere else. People kept trying to lead a normal life and did not obey the new rules. They ignored the quarantine restrictions and continued to meet in public when they should have stayed home.
Over the next few days, new cases of COVID-19 appeared in the city. People weren't dying yet, but more people who needed care began arriving at the hospitals that were already stressed attending a record number of patients suffering from dengue fever. Then the first death from the virus was confirmed, quickly followed by the second, then the third, and the mood changed.
The disease had finally become real. The number of deaths was rising, and hospitals were overwhelmed. We didn't realize how bad it had become until we were in the middle of this nightmare. Deaths due to the virus rose to twenty, then to fifty, then to seventy people per day. Medicines became scarce, and the ones that people wanted the most were ten times their normal price. Seriously ill people needed oxygen, but how could they get it? Hospitals had no oxygen to give patients so sick people and their relatives got it however they could. An inhumanely expensive black market developed for the precious oxygen that was available until the supply just ran out.
Iquitos was dying.
The fear was building and going out was scary. We did not want to catch the virus nor spread it to our loved ones. We had family members or friends who were old or vulnerable due to some poor health condition. Almost all of us knew at least one person who died from the virus. We mourned the death of so many, and it seemed that nothing could be done to prevent it.
A few actions lifted our spiritsin in early May. Two Catholic priests organized a fundraising campaign that will remain in the history of the city because it raised three times its goal in one day. They used the funds to bring oxygen contcentrating machines to Iquitos and make bottled oxygen more available. Our city was suffocating, and this response gave us a breath of hope. We endured because we had to. We had to take care of ourselves and the people we loved. We endured because we believed that at some point this nightmare would end.
Two months into the pandemic, I got infected. The people I loved were infected, and many other friends, acquaintances and co-workers from CACE including Yully, Nando and Jackmen also contracted the virus.
We were afraid and experienced a fear we will never forget. I worried about my elderly parents, and I feared for myself because the disease made my chest hurt and I had frequent headaches. I was afraid for Yully, and she feared for her family and for herself. We were all scared, and we had to try very hard not to break down when we talked on the phone. We felt intense pain when one relative after another died. When our friends lost their relatives, it hurt as much as if they were our own. We held on because we had to.
Finally, the number of deaths in Iquitos started decreasing, and some new sources of oxygen arrived to treat more people who were ailing. The number of COVID patients in hospitals and clinics began to decline. Three months after the quarantine began, it seemed like the nightmare in Iquitos was coming to an end.
We couldn't be sure if we were totally safe, but we had survived for now. We had to reassume our responsibility to our partners in the field because the worst was just beginning for them.
When the quarantine began in Peru, most of the communities tried to insulate themselves. At first, they did not let anyone in and avoided contact with other people. As the weeks went by, however, they had to buy things for cooking, cleaning, and other day-to-day needs. They needed money to buy these things, but they couldn't sell crafts because there was no one to buy them. They had to focus on hunting and fishing to sell something in the big towns to earn some income. They had to leave their villages, and this forced them to be exposed to the virus. This more intensive hunting has also probably taken a serious toll on local wildlife.
The virus then started appearing in the towns near the communities. It seemed lucky that while the number of cases continued to rise, there were no deaths at first. We had been through this process in Iquitos, however, so we knew it could and would probably get worse. It just seemed a matter of time before COVID would reach them, and they were not even vaguely prepared. There are no medical facilities in many communities. Even in normal times, medicines are in short supply in the few places that have a small health post.
CACE didn't have many resources, but we knew we had to do what we could to help.
As soon as Yully, Jackmen and me were healthy enough to function, we sent some medicine, personal protective equipment and cleaning supplies to three communities with help from a donation from the Sisters of Mercy – thanks to our friend Carmen who is a nun in this progressive order and fellow Alternatives to Violence Project facilitator. We know that what we have sent so far, however, is much less than what is needed so we consulted with our partners as best as we could and prepared a plan to send up to nine types of medicine and basic supplies to serve almost six hundred people in 13 partner communities.
The situation in Amazon communities has steadily declined since late June. A young artist named Darwin who is a leader of the Bora community of Brillo Nuevo recently told me: "When I was named President of the community, I never imagined that I would have to deal with something like this. After the news reported that a virus spreading around the world had reached Peru, I immediately had to think about what was best for my people. When the quarantine began in the country, I decreed that no one could enter the community. We decided that only a few people should go to the town of Pebas to get some basic supplies for everybody. We managed to get some masks and minimized contact with other people as much as possible. We had very little time to figure out how to act properly since everything happened so fast."
Darwin's mother Angelina is an artisan that CACE has worked with for ten years. She came to Iquitos in late June to seek treatment for a debilitating bout with the virus. She told me outside a hospital, "the coronavirus started out like a fever. We soon learned, however, that it was worse than other fevers we knew. Our natural medicines helped some, but not enough. This illness made your chest hurt, and it was hard to breathe. There are no medical centers in many places. If there is no medicine, where can you go? There are old people in my village who are suffering. These health problems add to our economic problems since there is no one to buy our crafts. We feel abandoned." Angelina finished sharing her comments in tears.
People in the communities have started dying from COVID within the past week. These victims include a few elders we have known for a decade. This suffering really hurts us because the families in these villages are our friends and partners. It hurts us because we went through hell in Iquitos, and we don't want these communities to go through the same thing. This suffering affects us as fellow human beings, and the lack of oxygen and medicines makes everything much more difficult.
We rarely end these reports with a direct request for support, but I am doing so today. Please help us send more medicines and basic supplies to our community partners with any donation you can afford. Larger donations will get a partial match on the next Bonus Day on July 15. Our project is normally geared toward empowering artisans and their communities. Today, our goal is to help our partners survive so they can weave another day.
Thank you very much for your support.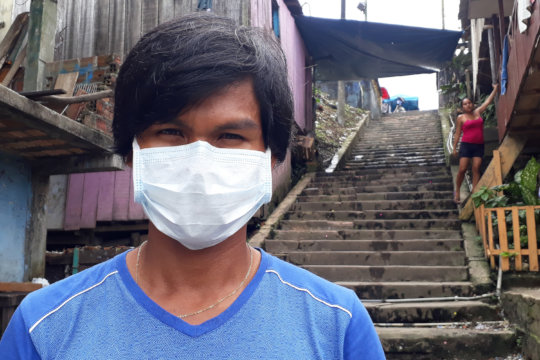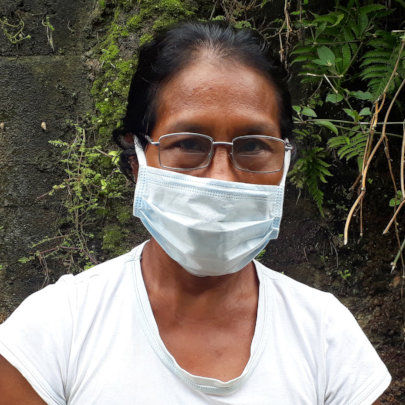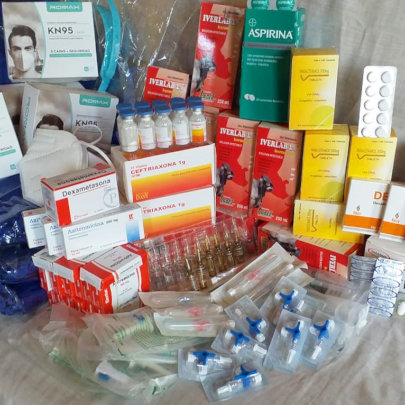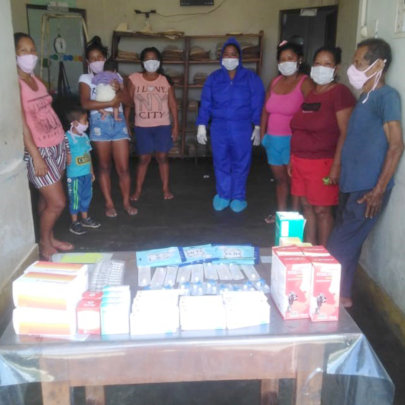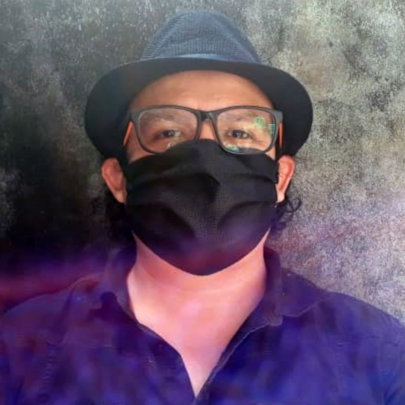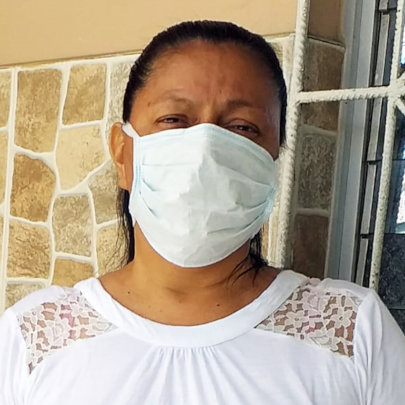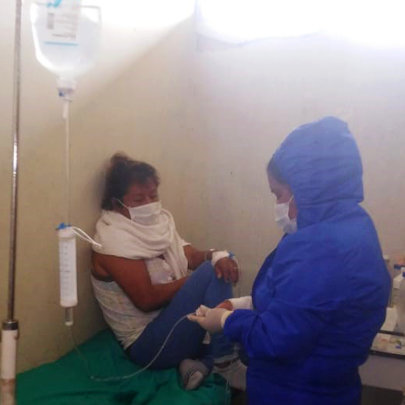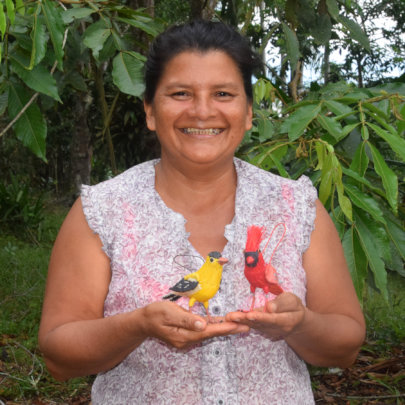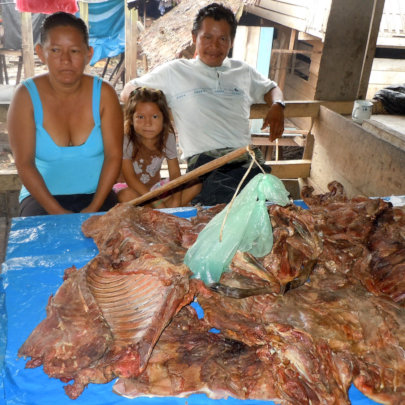 Links: